High Efficiency Coalescing Filter CONTINUED
Series 7300
Description
These filters are ideal for removing liquid and solid contaminates, such as water, oil, and particulates, from air and inert gas streams. They are an excellent choice for purifying the air from oil lubricated compressors. Housing are constructed of aluminum with porting from 1/4" NPT female to 3" NPT female. A large range of flow rates are accommodated by this variety of size.
Filter Elements
Coalescer Type 70C: These elements have an efficiency rating of 95% against 0.1 micron particles and aerosols. They are a good choice for general purpose applications requiring clean compressed gas for powering valves, cylinders, air tools, etc.
Coalescer Type 50C: These elements have an efficiency rating of 99.99% against 0.1 micron particles and aerosols and should be used for the most demanding applications requiring a high quality clean gas. For the best performance, a Type 70C coalescer should be used as a pre-filter to the 50C.
Adsorption Type CC: Coalescing filters can only remove the oil and water present in gas lines as liquid aerosols. They cannot remove the small fraction of oil present as a true vapor or water vapor. Type CC cartridges are vapor adsorption filters which will remove such gaseous contamination. It is important to remember that Type CC cartridges must always be preceded by a Type 50C coalescing pre-filter.
Features
Complete removal of oil, water and solids.
High flow rates with low pressure drop.
Low cost, completely disposable filter elements.
Wide selection of sizes.
Available with manual or fully automatic drains.
Materials of Construction
| | |
| --- | --- |
| Housing | aluminum |
| Seals | Buna-N |
| Internals | models 7315, 7360 - nylon, models 7370, 7380, 7385, 7390 SS/aluminum |
Specifications
Max. operating pressure: 500 psig
Max. operating temperature: 240° F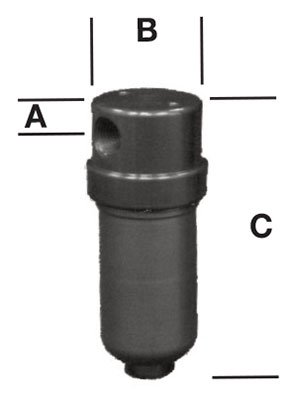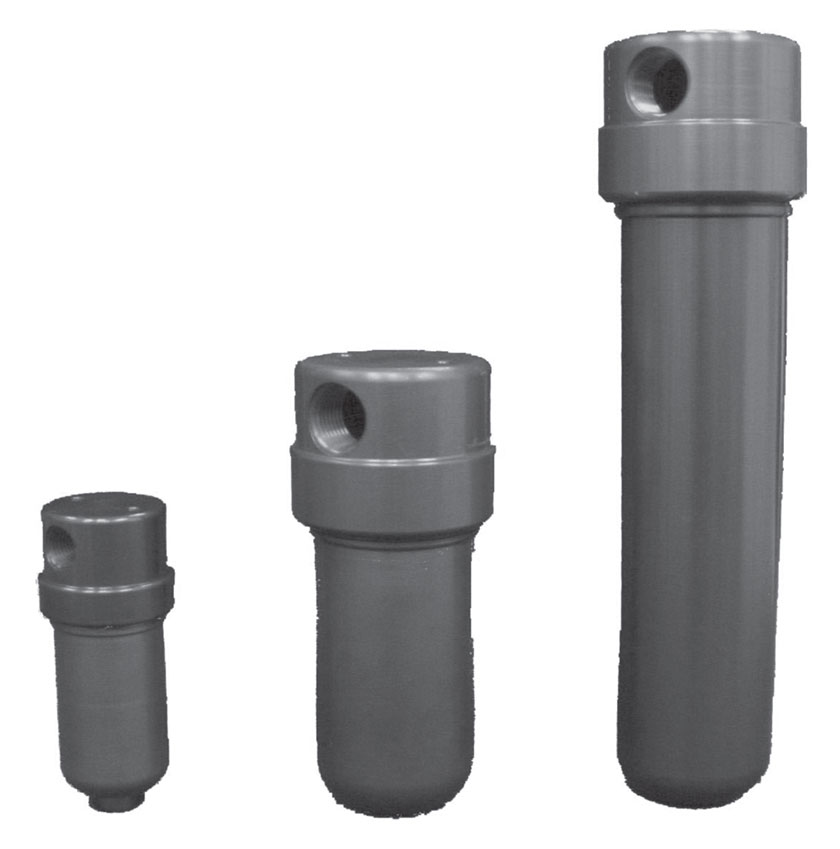 Elements
P/N
12-32-70C
25-127-70C
38-152-50C
51-476-50C
12-32-50C
25-127-50C
38-152-CC

**

51-476-CC

**

12-32-CC

**

25-78-70C
51-230-70C
63-762-70C
25-64-70C
25-178-50C
51-230-50C
63-762-50C
25-64-50C
25-178-CC

**

51-230-CC

**

63-762-CC

**

25-64-CC

**

38-152-70C
51-476-70C

**CC cartridges are not used with automatic drains.